Store
Welcome to our online store!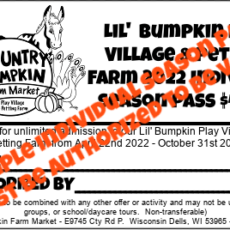 2022 Individual Season Pass - $45.00 per person
Our 2022 individual season pass is now available to purchase!
Good for General Admission to our Lil' Bumpkin Play Village & Petting Farm at Country Bumpkin Farm Market every time you visit in 2022!  The individual presenting the season pass must be named on the card and have both the season pass and photo ID. Season pass may not be combined with any other offers or activities and is not valid toward birthday parties or field trips.  Individual season passes are non-transferable.  Valid every day from 9 am to 6 pm, April 22nd, 2022 through October 31st, 2022. Ages 0-2 are free.
You can find more info about our Lil' Bumpkin Play Village & Petting Farm here.
Available to purchase in advance online through our Paypal link below or you may also purchase individual season passes at our farm store during regular business hours.
*If you purchase season passes in advance, please bring a copy of your invoice with you and photo ID to receive your season pass card.
Purchase Advance 2022 Individual Season Pass
*Checkout is through Paypal*
~Enter name and click "Add to Cart" for each passholder~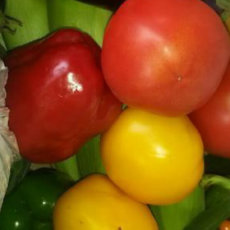 2022 CSA
Our 2022 CSA member shares are now available to purchase!
To find more information about our CSA membership, please check out our CSA page.
Please download and fill out our CSA Sign-Up Form and email it to info@countrybumpkinfarm.com.
Purchase CSA Share
*Payments are through Paypal*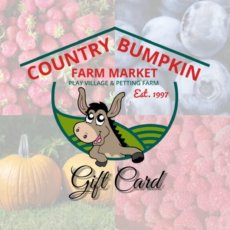 Gift Cards - The Perfect Gift!
Looking for the perfect gift for a friend or family member?  We have exactly what you are looking for!  We now have gift cards available to purchase in our farm store!
Gift cards can be redeemed for anything in our farm store and can be used towards the admission to our Lil' Bumpkin Play Village & Petting Farm, our individual season passes, and our family fun package in the Fall!
Stop out during our regular business hours to purchase one or you can give us a call at (608)254-2311 and we will be happy to send a digital gift card via email to you or the recipient!
*At this time we are not able to sell gift cards online.  We apologize for any inconvenience.*